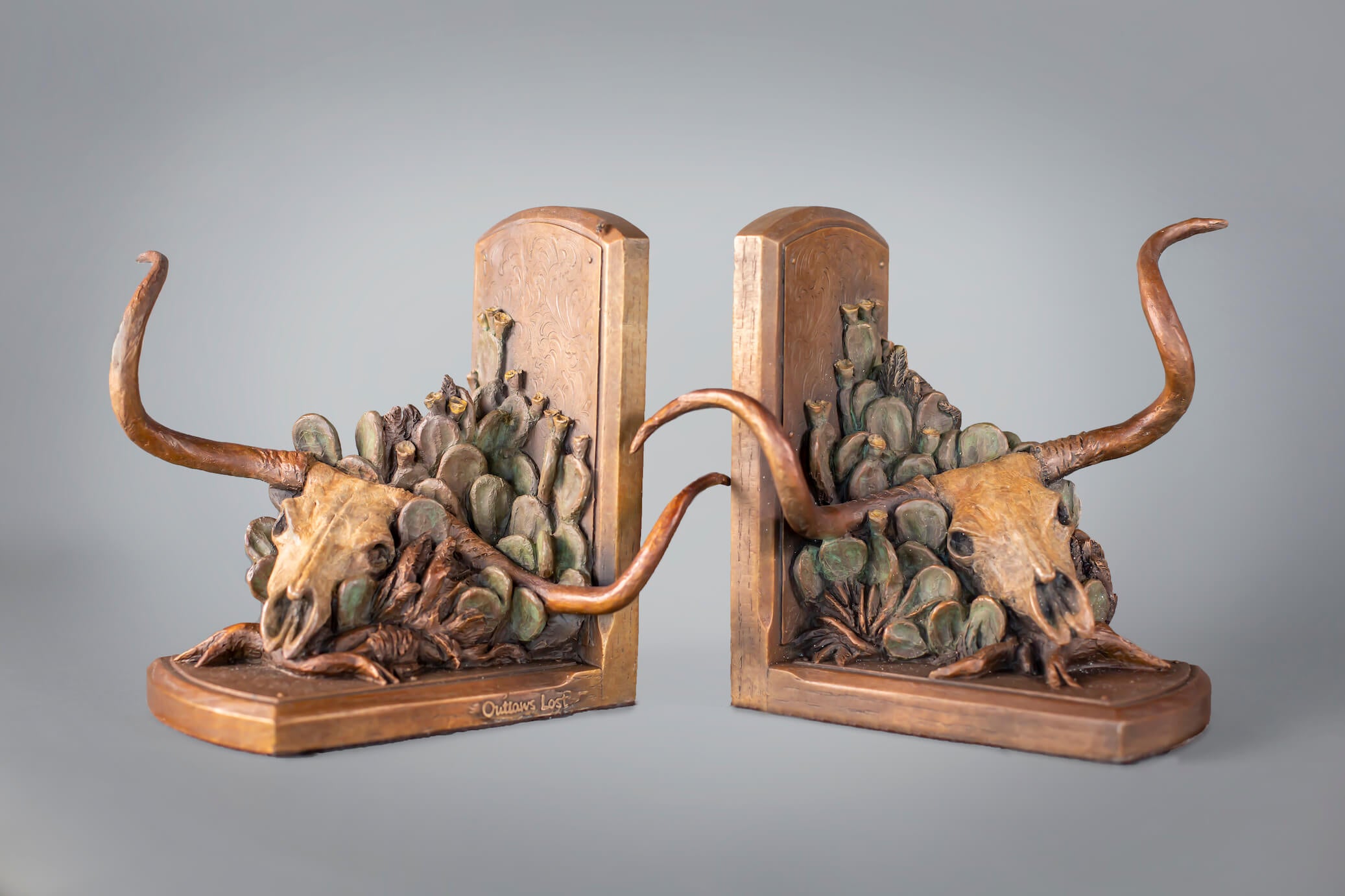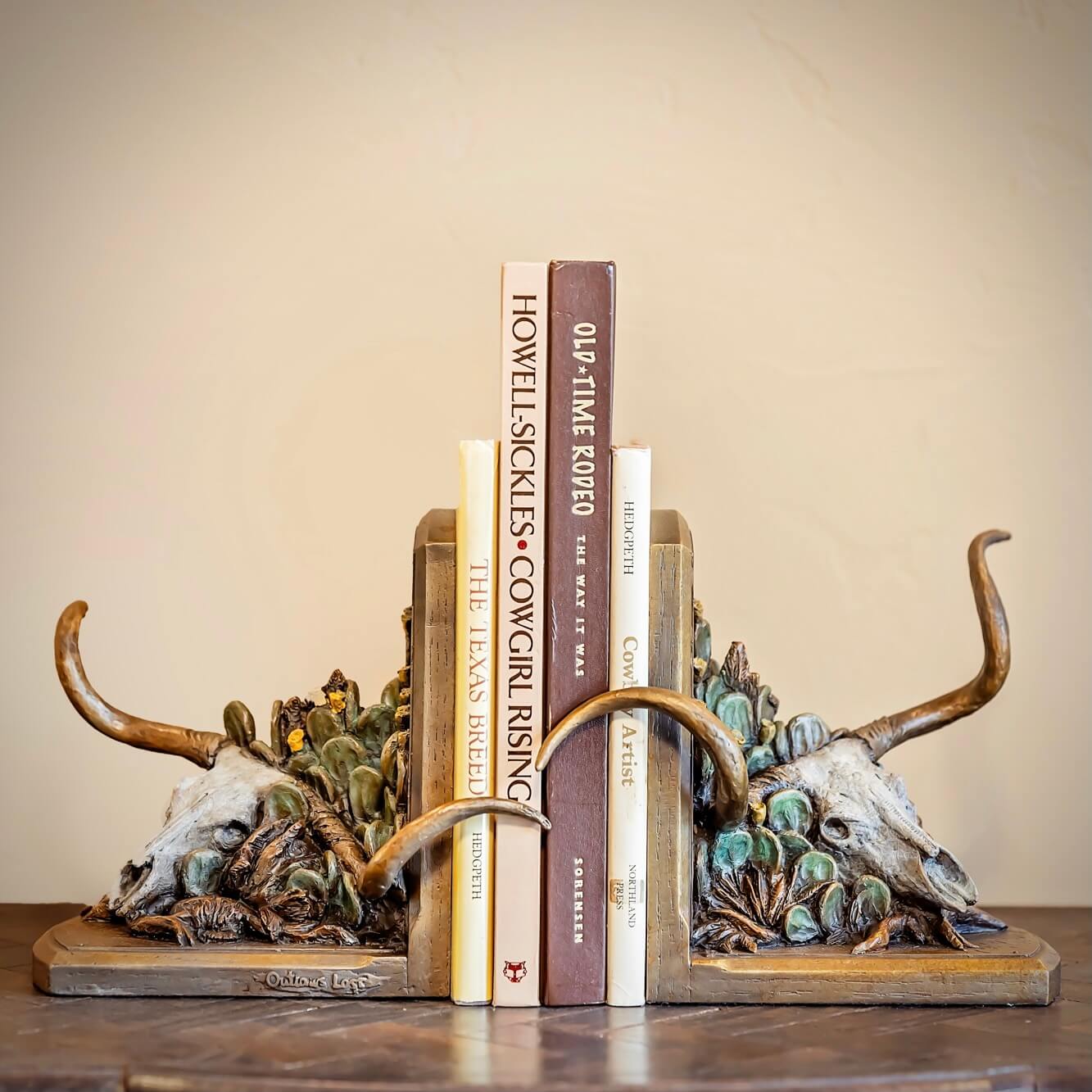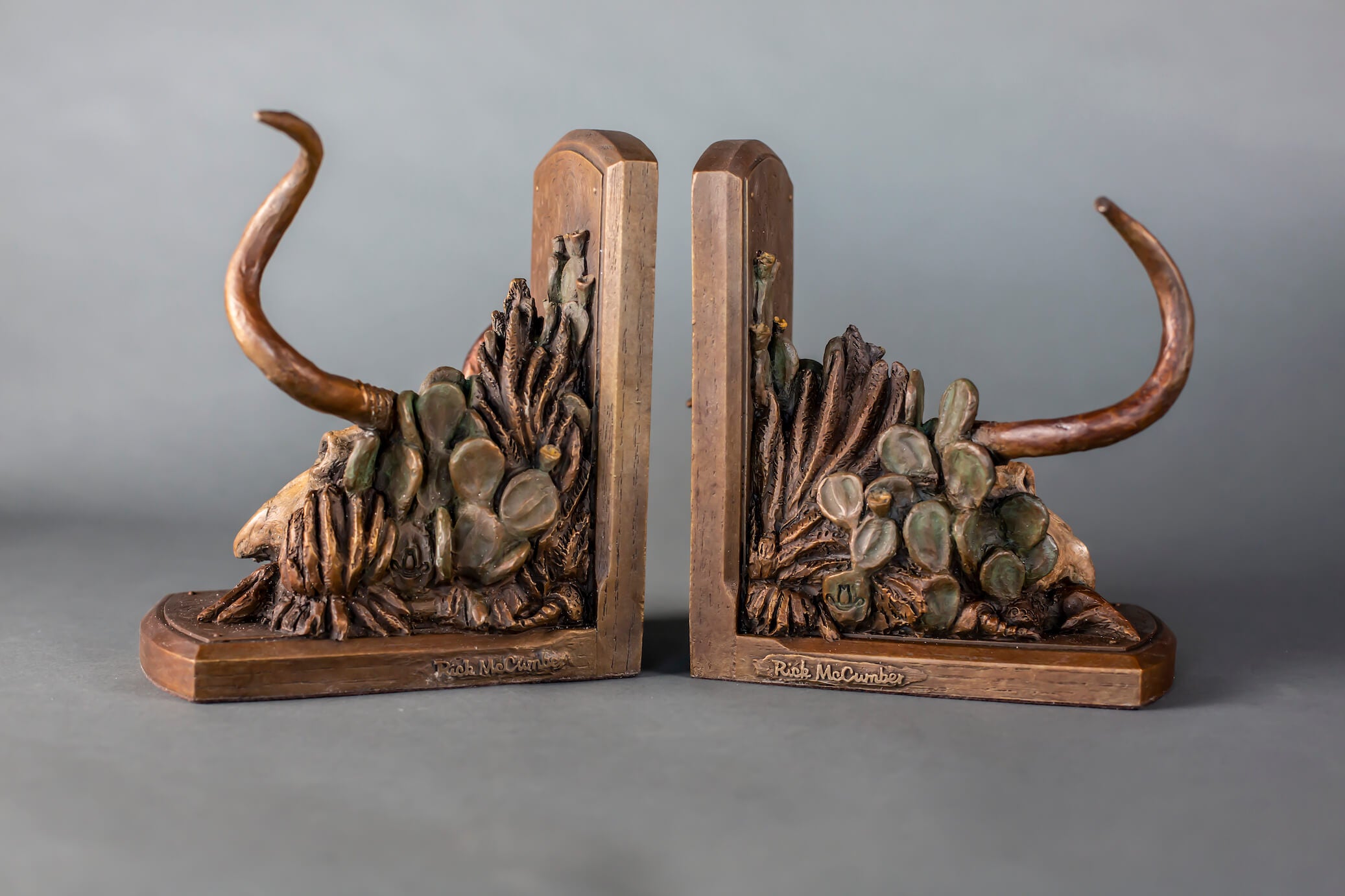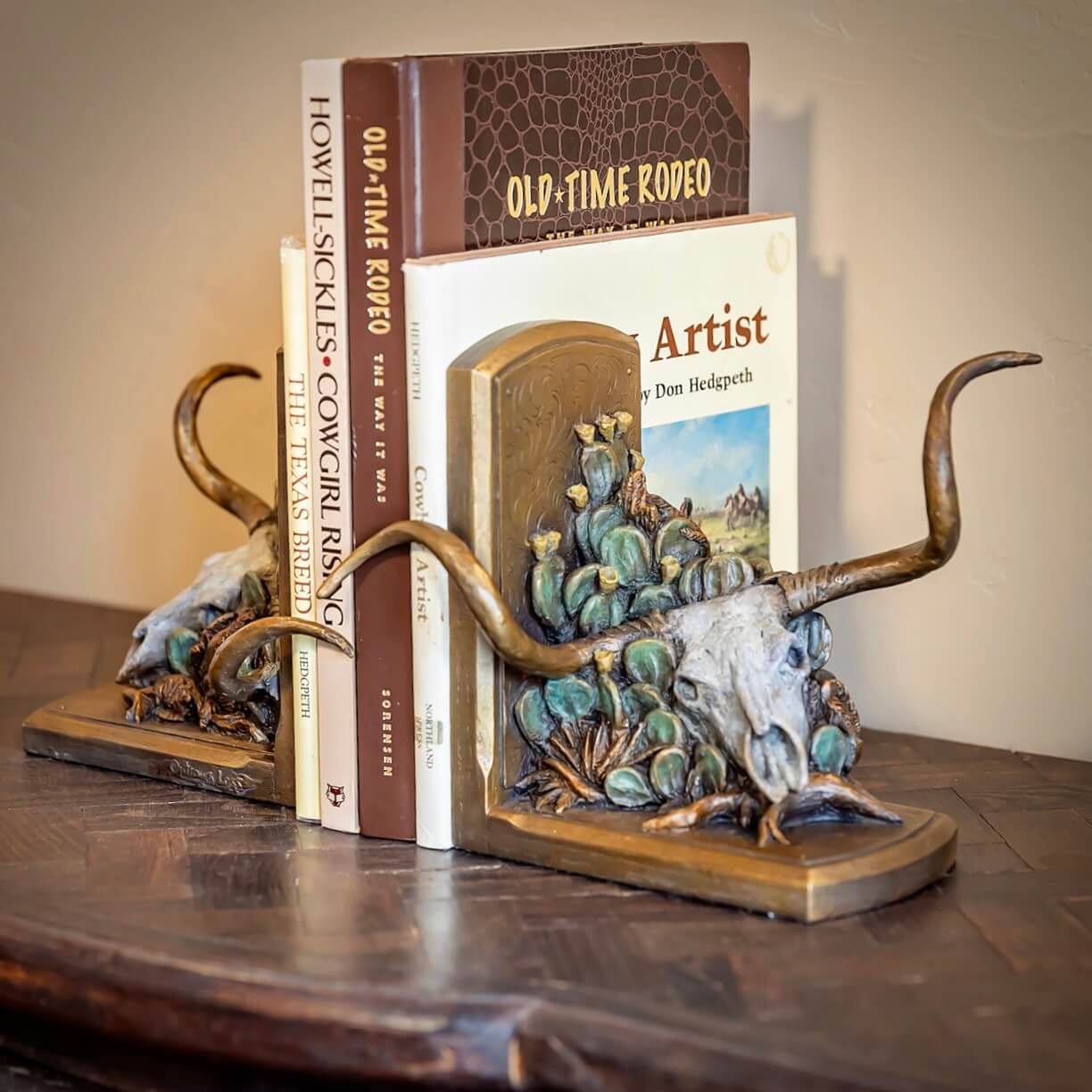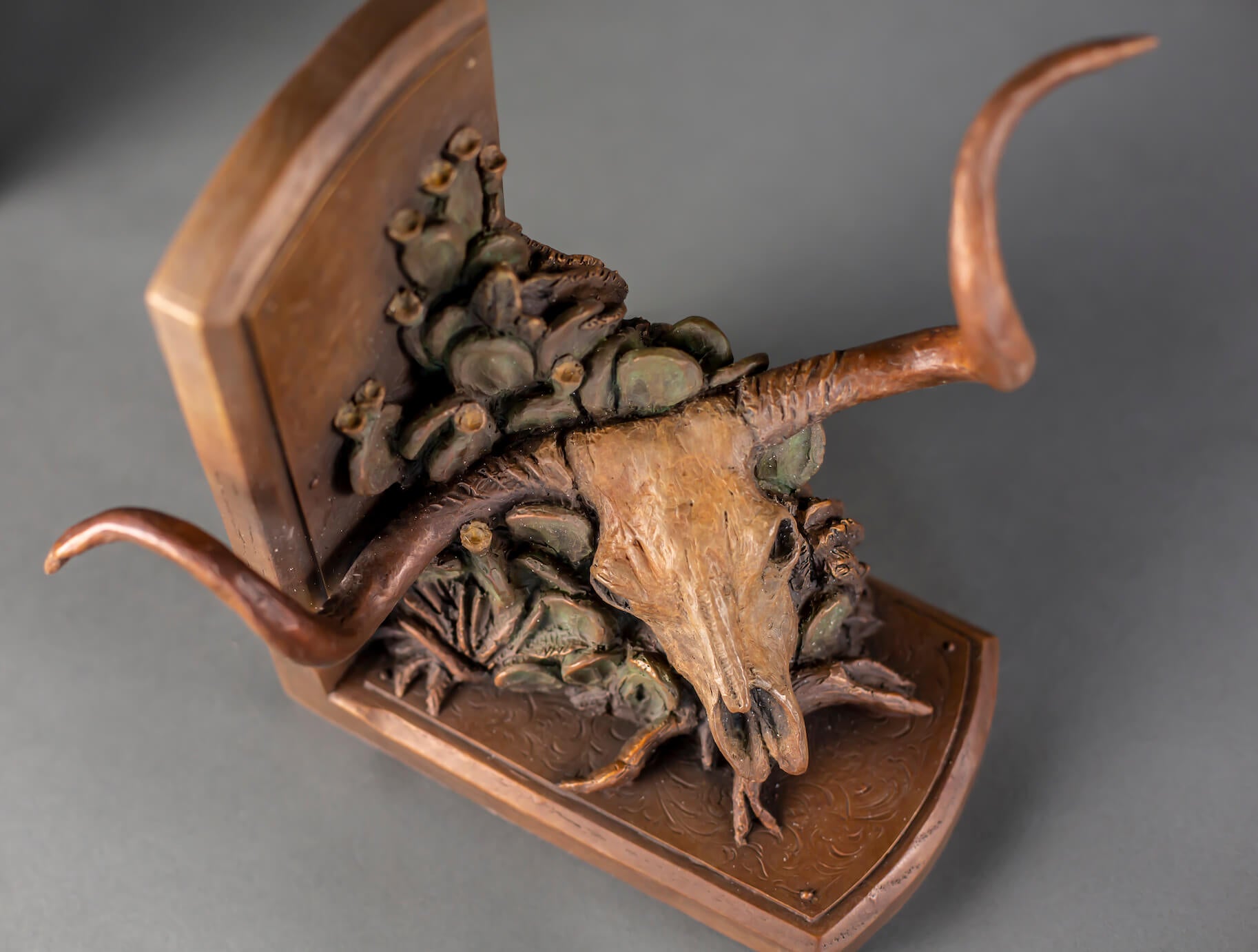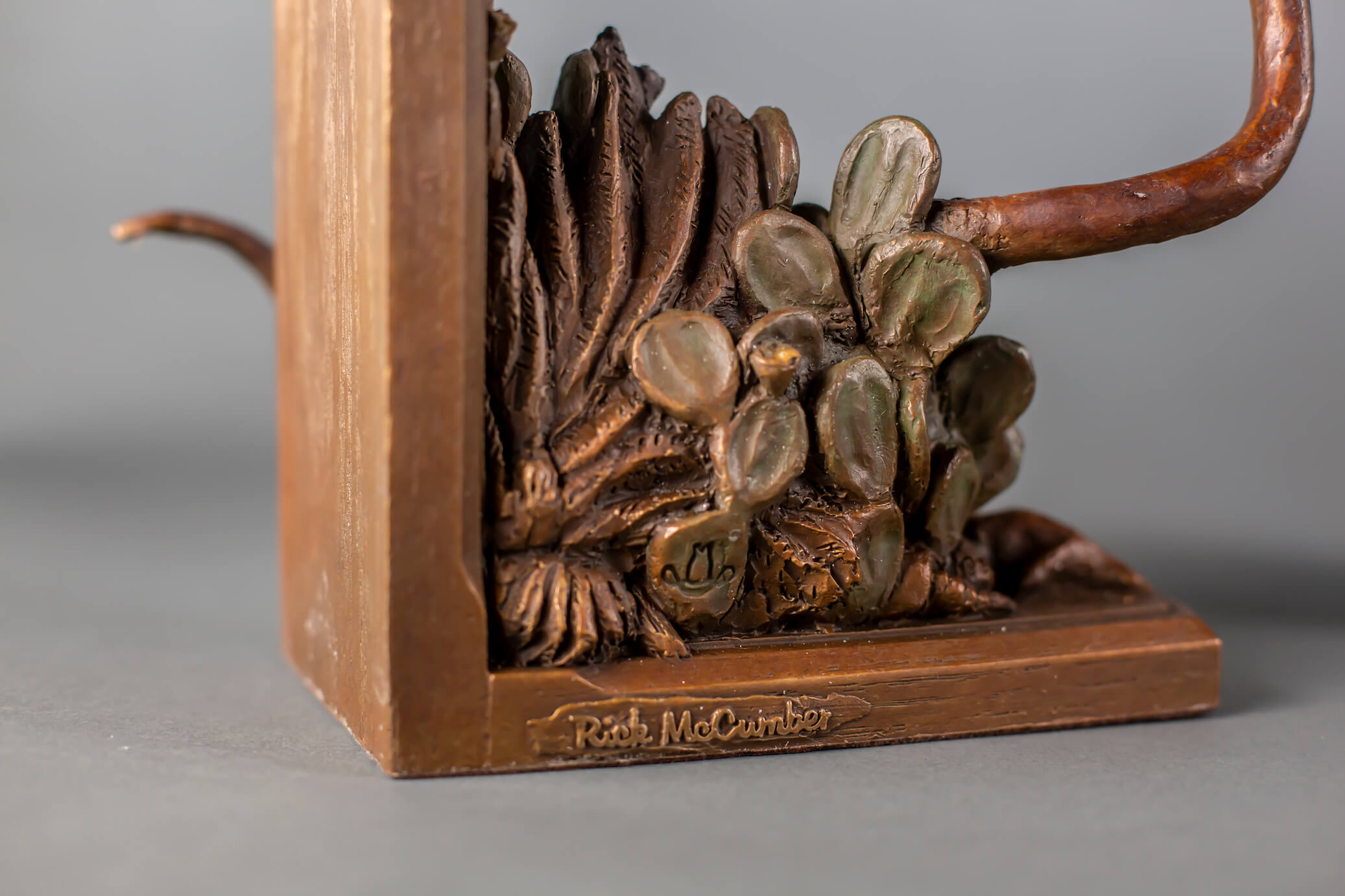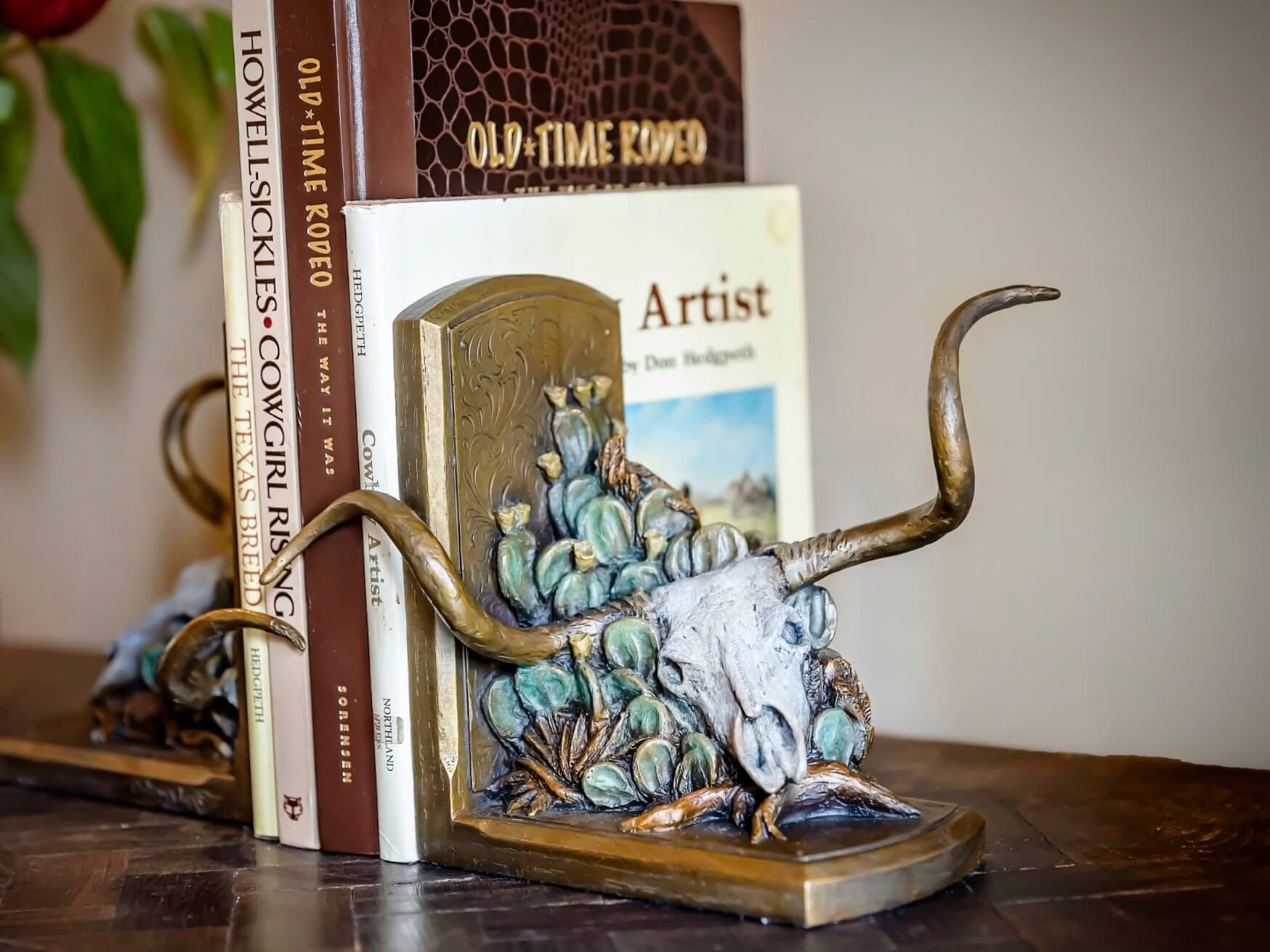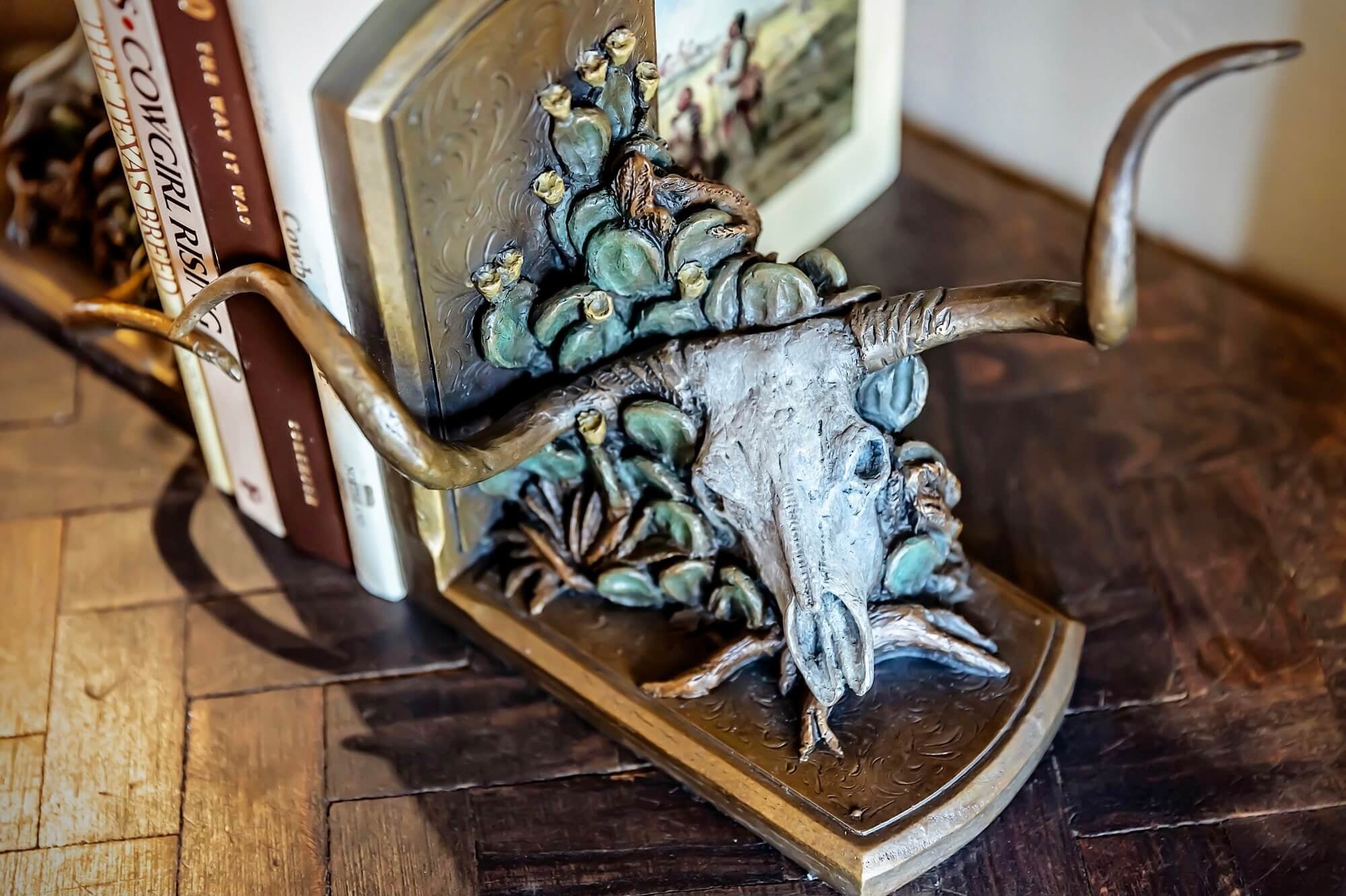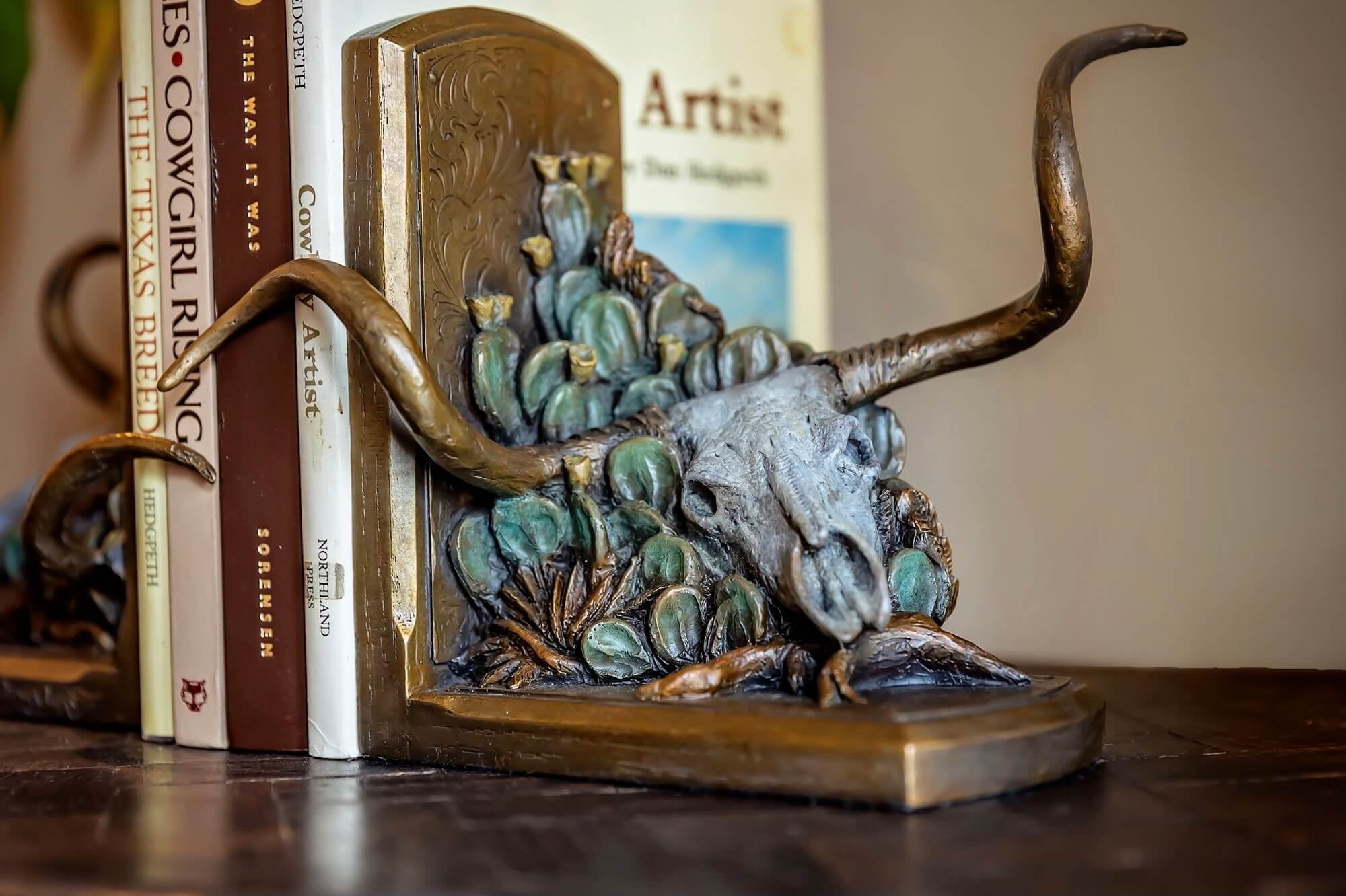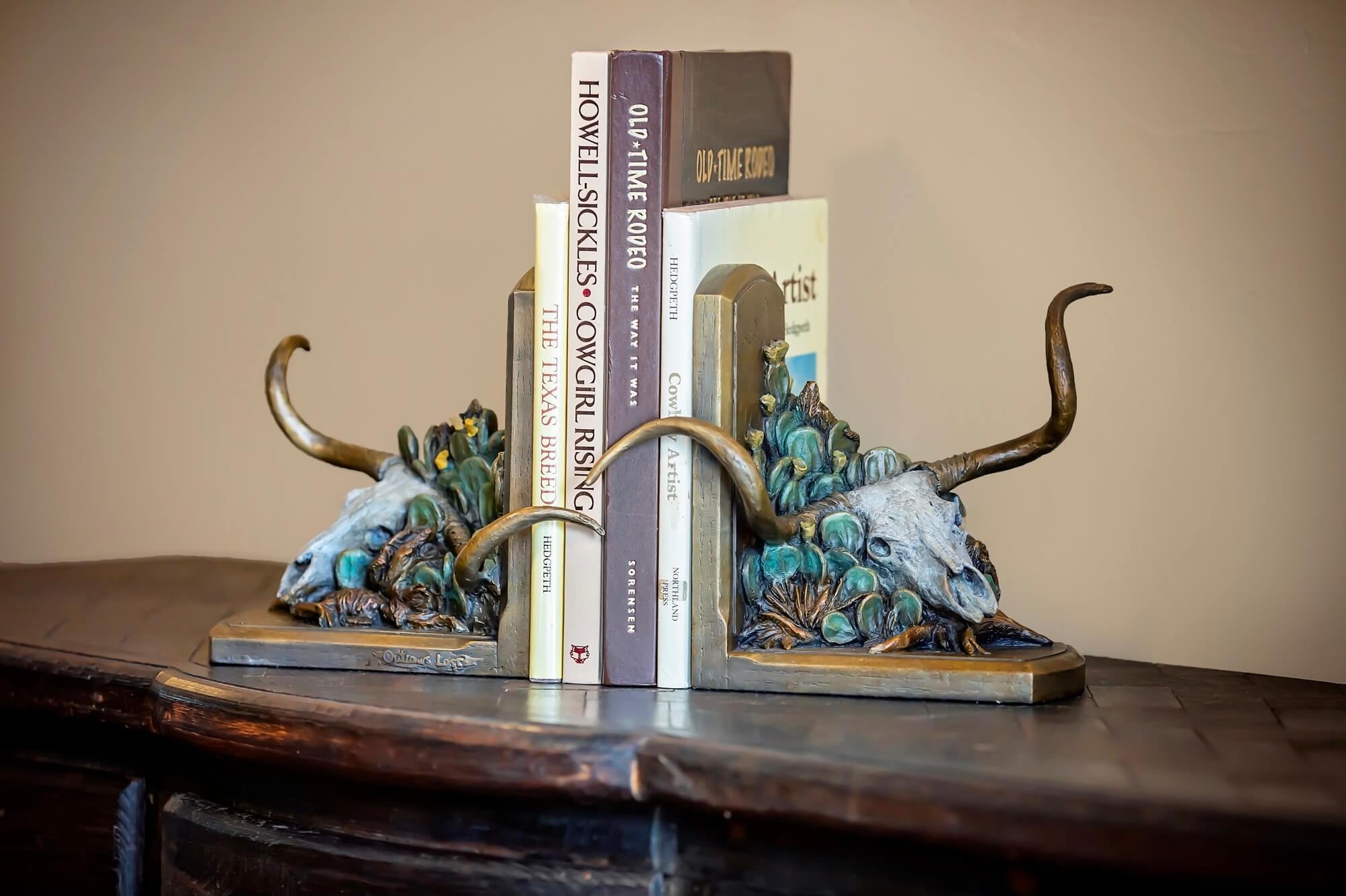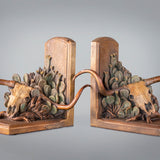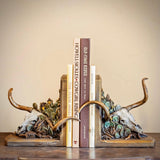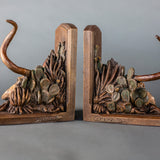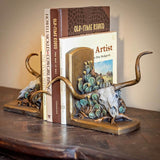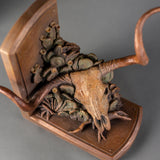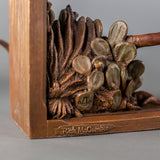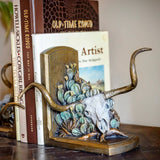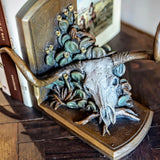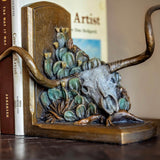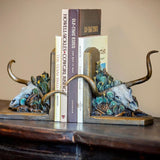 Outlaws Lost Bookends *Pre Order*
by Rick McCumber
Anyone who has spent any time cowboyin' knows what an outlaw is when it comes to cattle. Too smart for their own good and showing no regard for the herd, an outlaw will disappear into the brush thicket to live on outskirts of society never to be seen again. Until one day, when you least expect it, you happen upon what remains of that lost outlaw you let slip years ago.
*These are in production at the foundry and will ship the beginning of January
Handcrafted in Texas, USA
Cast in Bronze

Limited Edition of 100

per side: 8 in H x 8 in W x 9 in D 9 lbs

Sold as a set
---
Outlaws Lost Bookends *Pre Order*
FAQ

Do you ship? 

Absolutely! I offer free UPS ground shipping all over the United States. 

What is the turnaround time for made-to-order items from The Bench Shop? 

On average, I try to turn out made-to-order pieces within 2~4 weeks from purchase date, but I ask that you allow me 4~6 weeks.  I am pretty disciplined with staying on top of bench shop orders, but lead times fluctuate depending on my custom furniture schedule and what I have going on in my upholstery shop.      

Do you make custom benches? 

I totally make custom benches!  If you need a certain size or certain color/color palette to create something perfect for your space, please feel free to reach out to me with any questions you might have.   

How long does it take to get a custom bench? 

That depends on size and design!  However, I do strive to turn out all order from The Bench Shop within 4~6 weeks. 
About us

Quality Materials

With every Desert Canary hand-crafted design, you can expect the finest materials, textures and details.

Built to Last

An incredible amount of pride is taken in the design and craftsmanship to create something I can be proud to send into your home, and you can be proud to show off year after year.

Never Cookie Cutter

You'll never find any cookie cutter designs at Desert Canary. All of our pieces are hand-crafted, making the details different in each one.