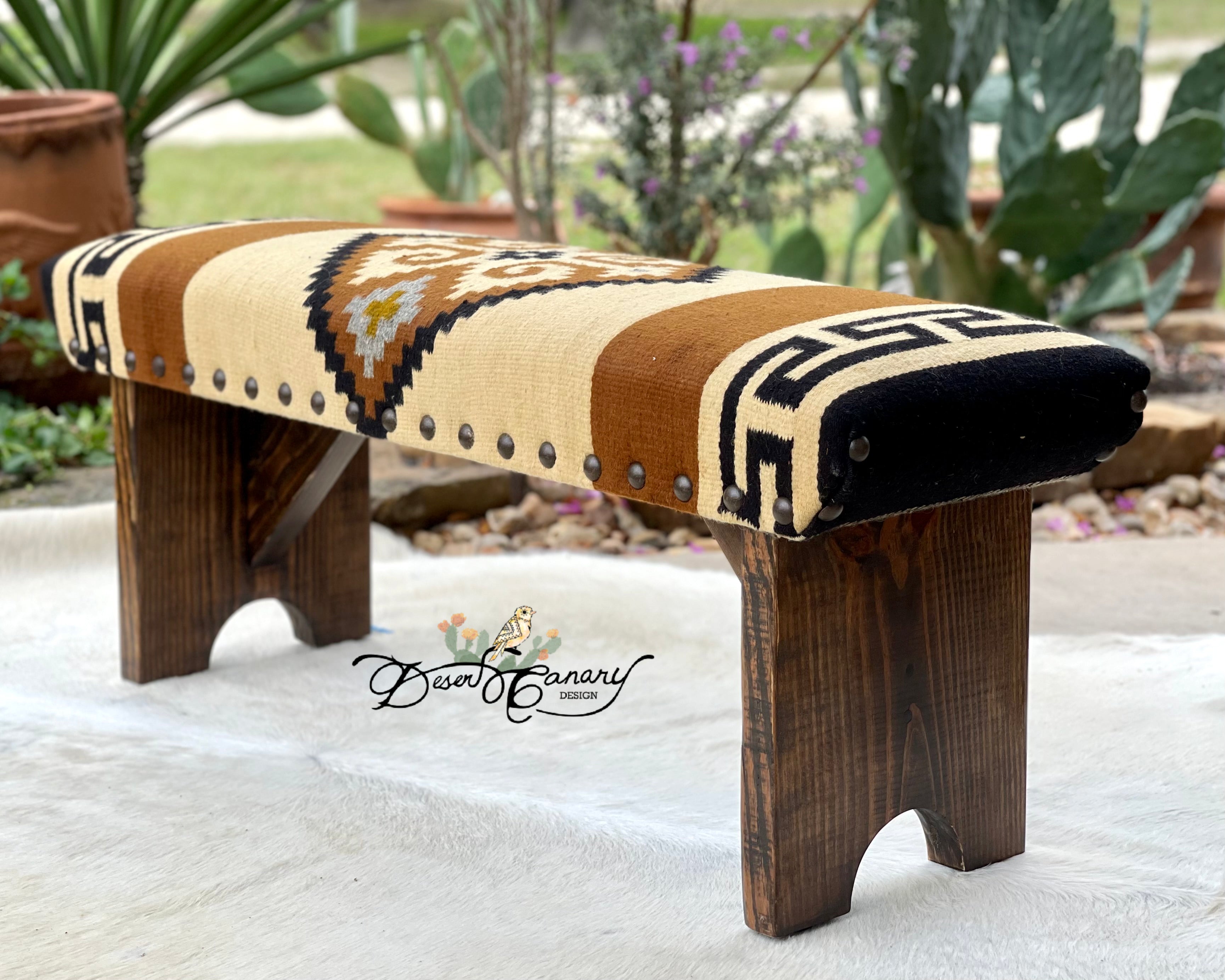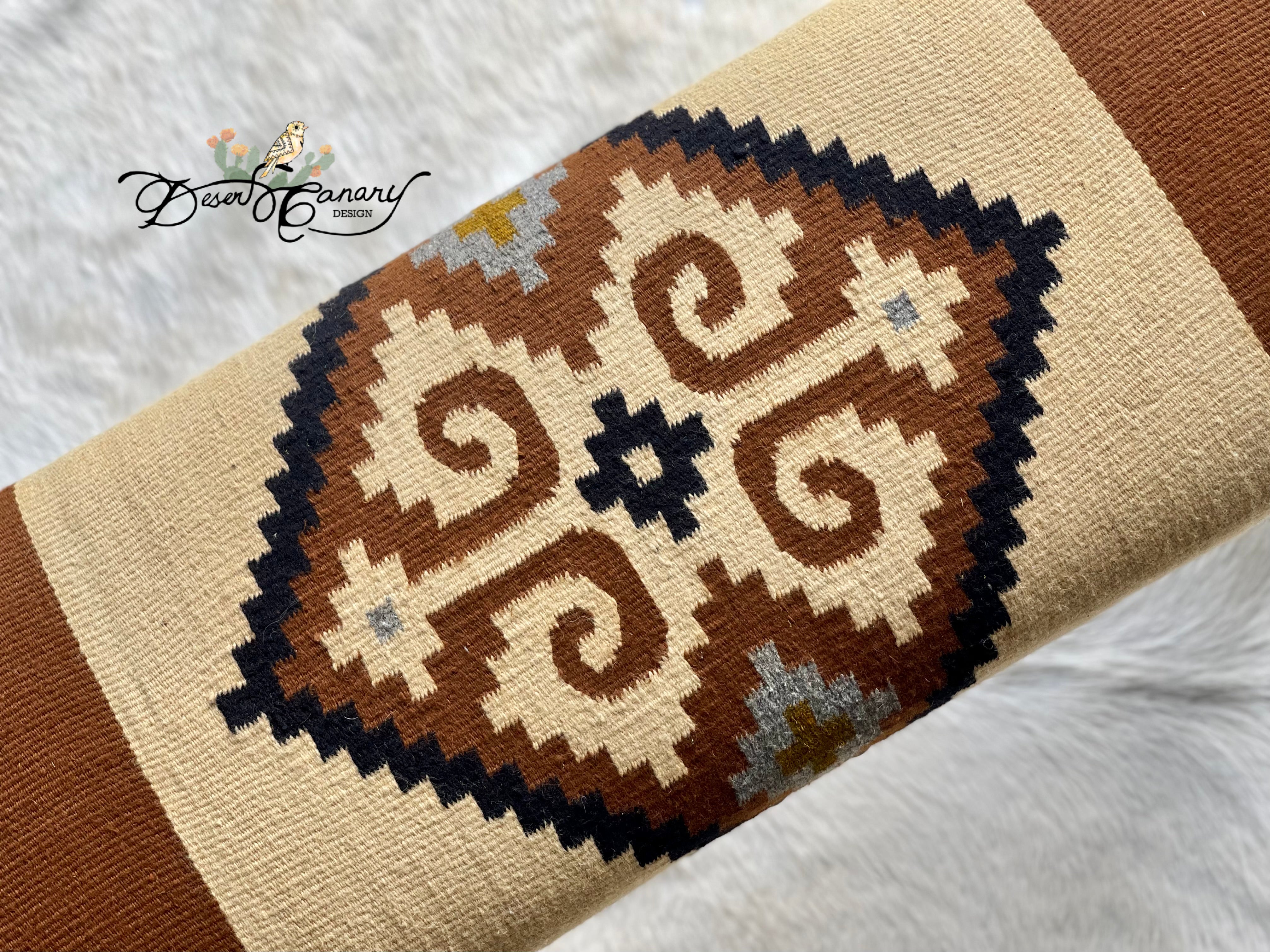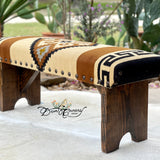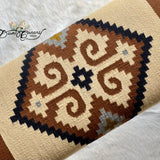 Vintage Southwestern Rug Bench
The Vintage Southwest Bench is a captivating one of a kind piece that seamlessly blends history, craftsmanship, and comfort.  This exquisite piece of furniture has been meticulously crafted to blend the opulence of antique design with the earthy essence of the Southwest.
At first glance, your eyes will be drawn to the rich hand loomed 100% wool rug that envelops the bench's cushioned surface. This authentic antique Southwestern rug, lovingly sourced and repurposed, boasts a neutral color palette all interwoven with intricate patterns and fine detail. 

The handwoven threads bear the hallmark of time, each subtle flaw telling the history of its past life, lending an aura of uniqueness and authenticity to the piece.  Placed in any room, be it a cozy living space, an inviting entryway, or a chic study, this bench instantly becomes a focal point, drawing admiration and intrigue from all who encounter it.

Embrace the charm of the Southwest and make a statement with the Vintage Southwestern Rug Bench - a work of art that stands as a testament to the enduring beauty of craftsmanship and the timeless allure of cultural heritage.
You will receive this exact bench
42x13x17 

35 lbs

Free Shipping
---
Vintage Southwestern Rug Bench
FAQ

Do you ship? 

Absolutely! I offer free UPS ground shipping all over the United States. 

What is the turnaround time for made-to-order items from The Bench Shop? 

On average, I try to turn out made-to-order pieces within 2~4 weeks from purchase date, but I ask that you allow me 4~6 weeks.  I am pretty disciplined with staying on top of bench shop orders, but lead times fluctuate depending on my custom furniture schedule and what I have going on in my upholstery shop.      

Do you make custom benches? 

I totally make custom benches!  If you need a certain size or certain color/color palette to create something perfect for your space, please feel free to reach out to me with any questions you might have.   

How long does it take to get a custom bench? 

That depends on size and design!  However, I do strive to turn out all order from The Bench Shop within 4~6 weeks. 
About us

Quality Materials

With every Desert Canary hand-crafted design, you can expect the finest materials, textures and details.

Built to Last

An incredible amount of pride is taken in the design and craftsmanship to create something I can be proud to send into your home, and you can be proud to show off year after year.

Never Cookie Cutter

You'll never find any cookie cutter designs at Desert Canary. All of our pieces are hand-crafted, making the details different in each one.