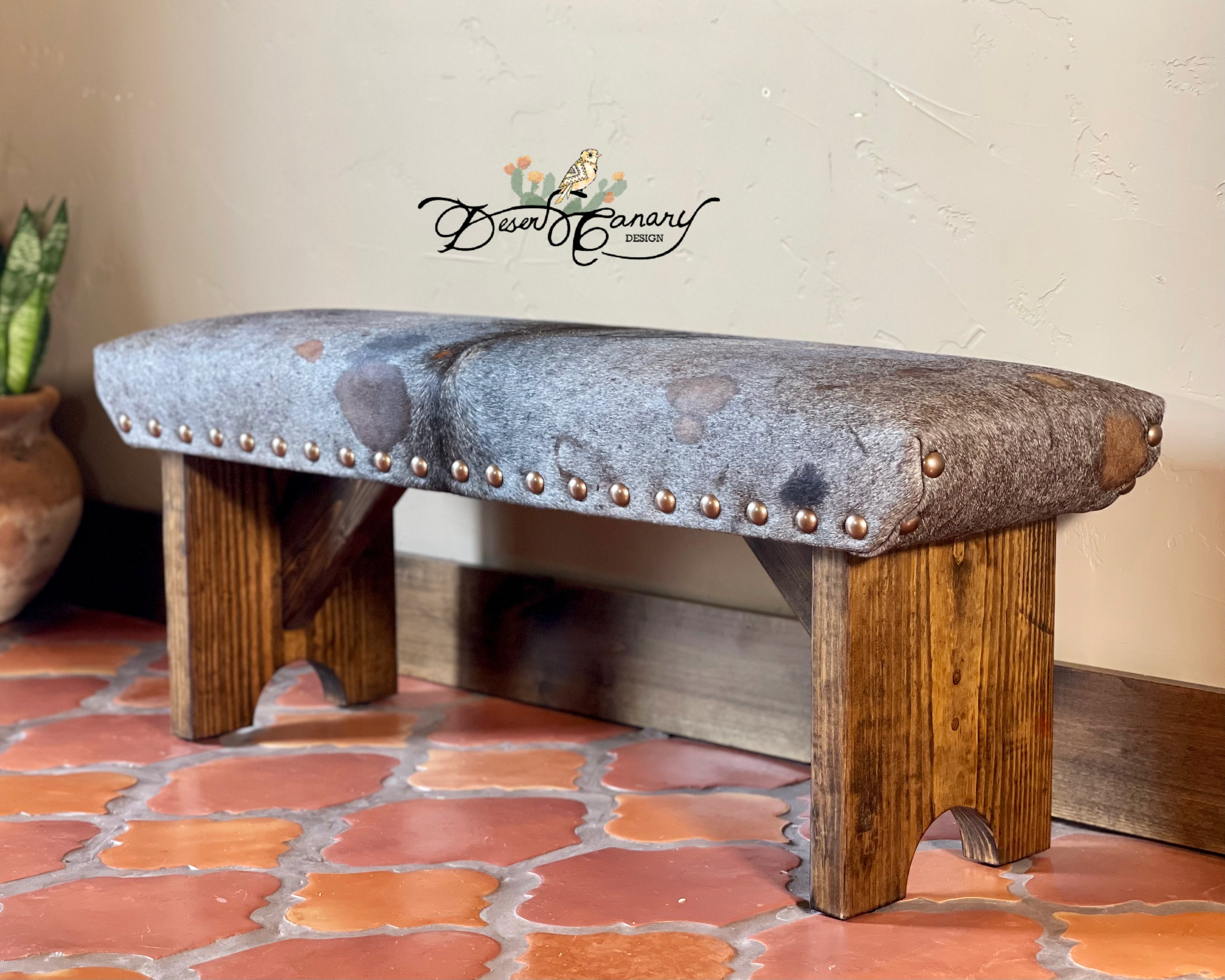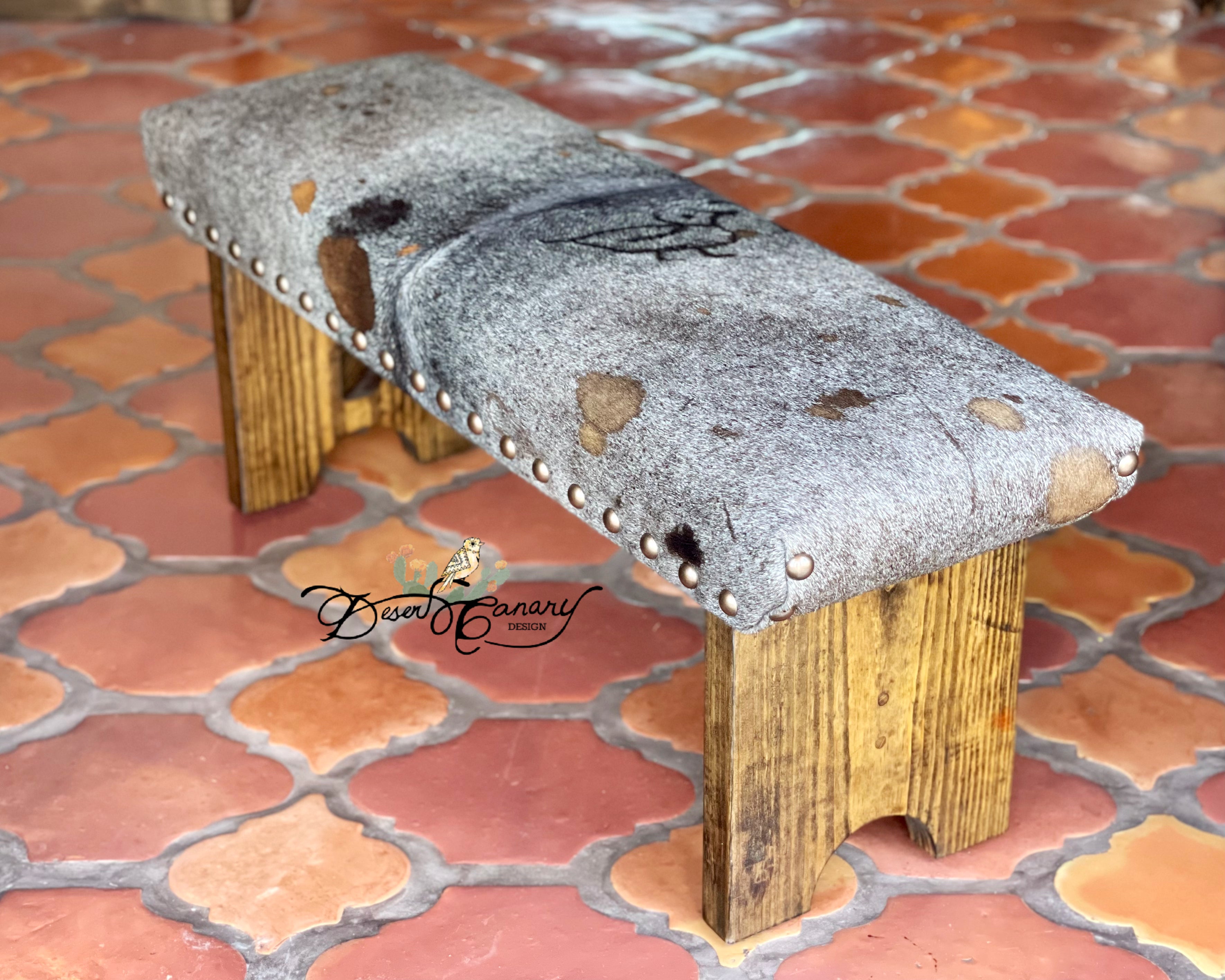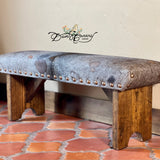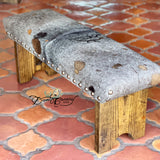 Timeless Western Appeal
Desert Canary Design's best-selling signature cowhide bench is a classy and timeless rustic piece of furniture that seamlessly blends western sophistication with natural charm.  Handcrafted to perfection, this bench features a sturdy wooden frame that promises durability and stability, ensuring years of reliable use.  The standout feature of this bench lies in its exquisite upholstery, meticulously handcrafted from premium Brazilian cowhide.  Each cowhide is thoughtfully curated taking into consideration pattern, texture, and color, ensuring an element of individuality to every bench.  The Cowhide Bench serves as much more than just an eye-catching accent; it also offers comfort and practicality.  The padded seat, generously cushioned with 1 inch high-quality foam, provides an inviting spot to sit.  Whether it's used as a comfy spot to remove boots, a statement piece in the entryway or end of the bed, the Cowhide Bench is the epitome of beauty, craftsmanship, and functionality – a true representation of the harmonious coexistence of nature and design.
42x13x17 

35 lbs

Free Shipping

You will receive this exact bench
---
FAQ

Do you ship? 

Absolutely! I offer free UPS ground shipping all over the United States. 

What is the turnaround time for made-to-order items from The Bench Shop? 

On average, I try to turn out made-to-order pieces within 2~4 weeks from purchase date, but I ask that you allow me 4~6 weeks.  I am pretty disciplined with staying on top of bench shop orders, but lead times fluctuate depending on my custom furniture schedule and what I have going on in my upholstery shop.      

Do you make custom benches? 

I totally make custom benches!  If you need a certain size or certain color/color palette to create something perfect for your space, please feel free to reach out to me with any questions you might have.   

How long does it take to get a custom bench? 

That depends on size and design!  However, I do strive to turn out all order from The Bench Shop within 4~6 weeks. 
About us

Quality Materials

With every Desert Canary hand-crafted design, you can expect the finest materials, textures and details.

Built to Last

An incredible amount of pride is taken in the design and craftsmanship to create something I can be proud to send into your home, and you can be proud to show off year after year.

Never Cookie Cutter

You'll never find any cookie cutter designs at Desert Canary. All of our pieces are hand-crafted, making the details different in each one.